I've had these pictures ready for a few weeks but haven't had time to update before now. Anyway, here's week two of the Potters. This is just a normal legacy family

*Please ignore the typo in the teaser pic x.x*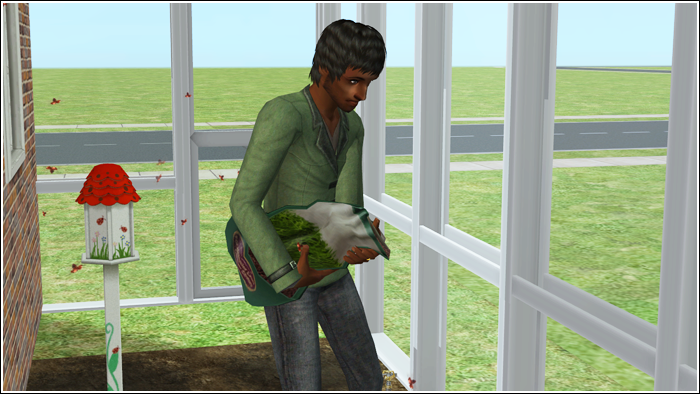 Start off with Dean gardening as they are quickly running out of food. I used a lot of their spare money to make a proper greenhouse as i don't want their plants to die like the Leonharts'




Then he heads down to the gym as its his day off and i want to get the business up and running properly. This is Anna (
simsforaranya)




Einstein (
katu_sims)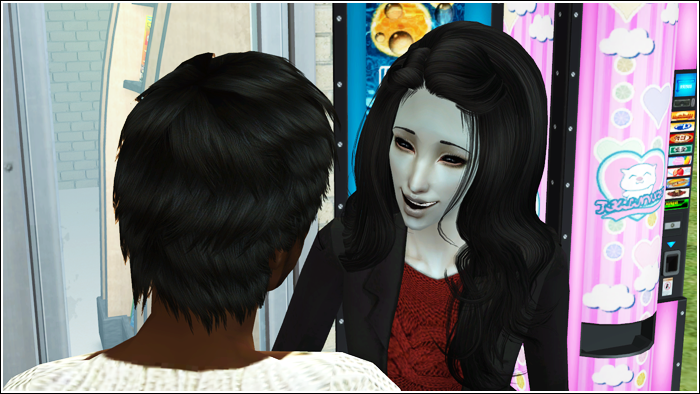 Cookie (
katu_sims)




This guy does not approve of his sales technique




However Selby (
simplesimphony)is quick to fall for his charms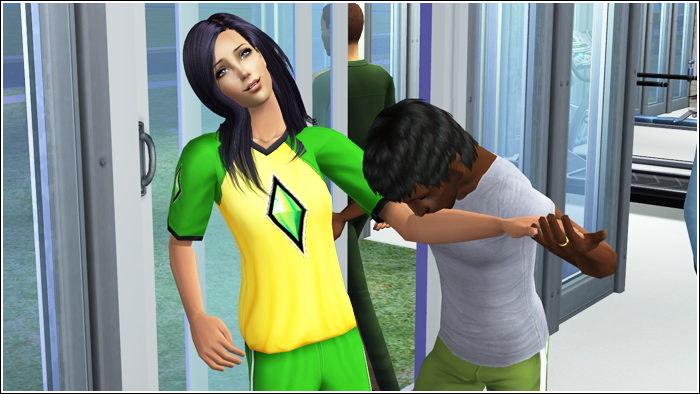 Dean, you're a married man! His true romanceness is beginning to show now

After spending the day at the gym, its rank has only increased to one. Think i'm going to struggle here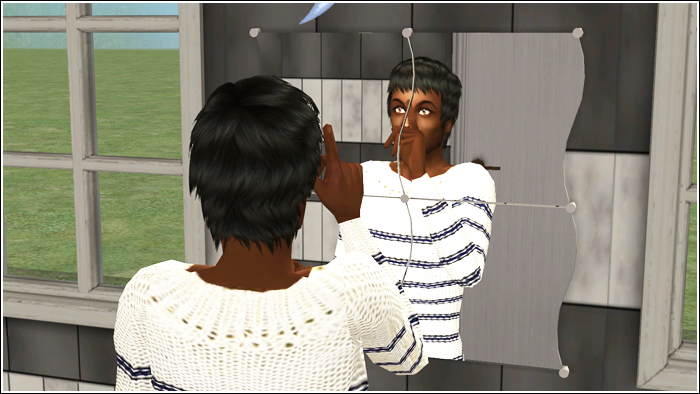 Back home, Dean practices raising his charisma for work so he can get a promotion




Lucy prepares the last fresh meal of the week until those vegetables grow




This pregnancy is extremely hard on her. her fun is always in the red




Don't get yourself killed x.x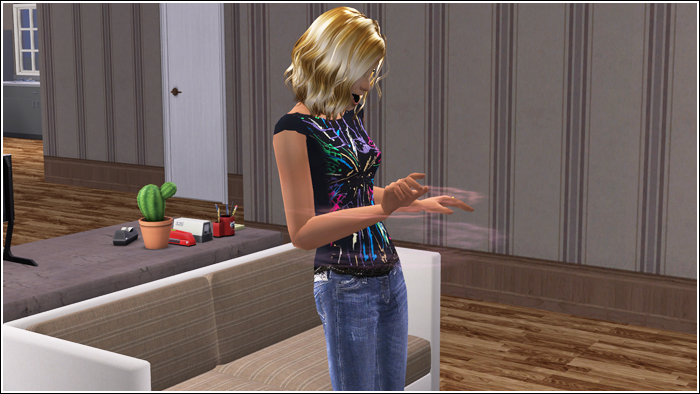 Second bump




Lucy really hates being pregnant




The only way to get her fun up is stick her in front of the TV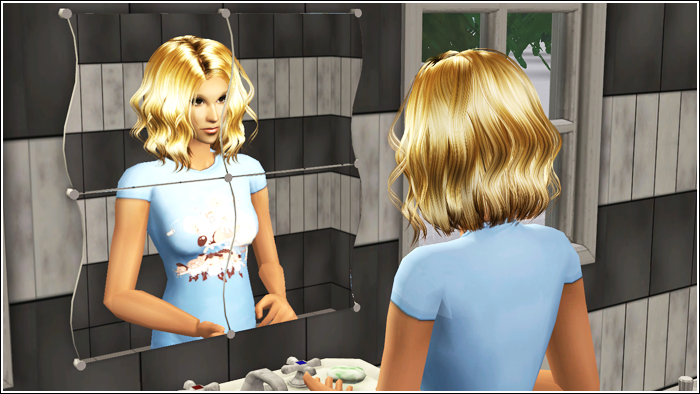 Any spare minute she has, she is getting her charisma up so she can join the entertainment career




Dean gets a promotion.




And finally baby time!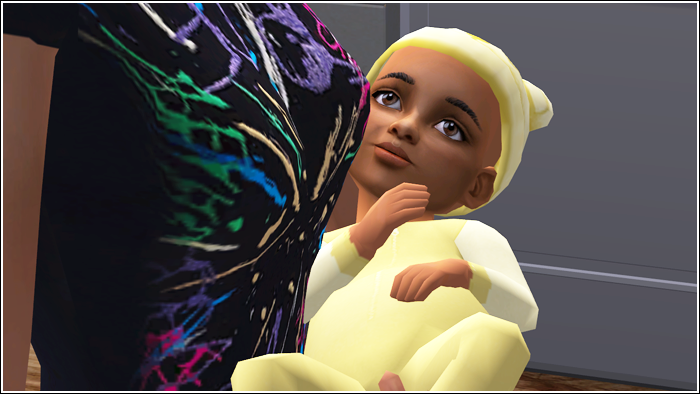 It's a girl, Lily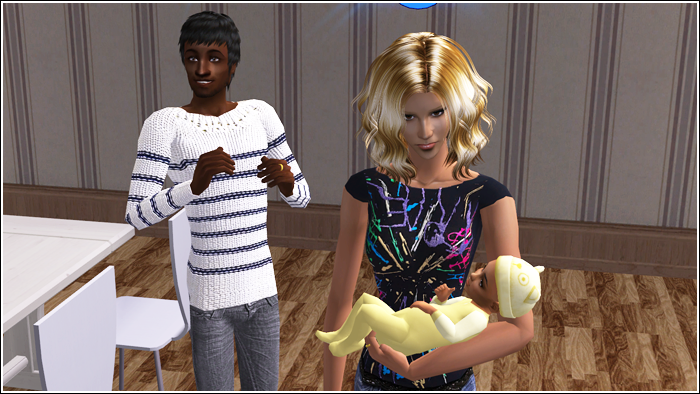 Lucy: Thank god that's out of me

Funny that Dean is a lot more happy about the arrival of Lily, seeing as he's the romance sim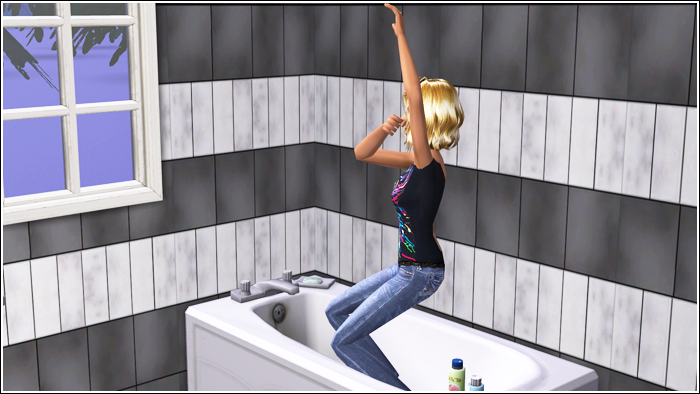 I think having a baby has driven Lucy a little bit mad!




However she makes sure Lily is well looked after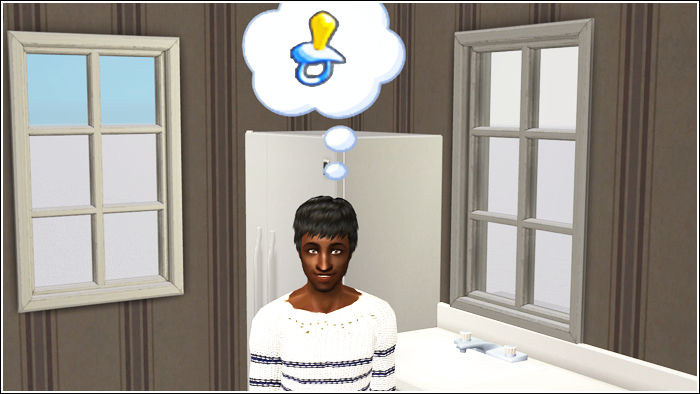 Hours later, Dean is still excited about the new arrival




Though he's not quite as good at looking after her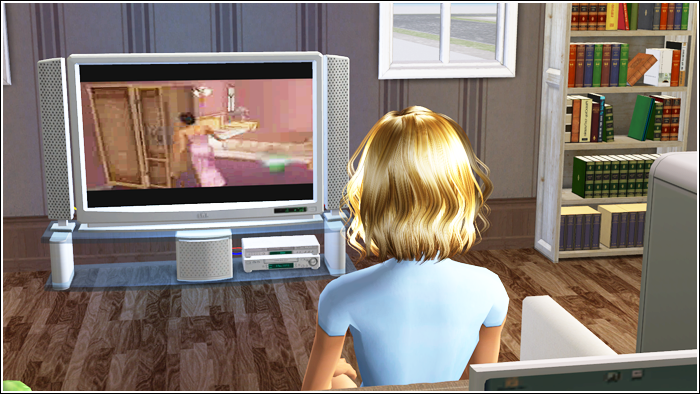 Lucy spends all her free time watching TV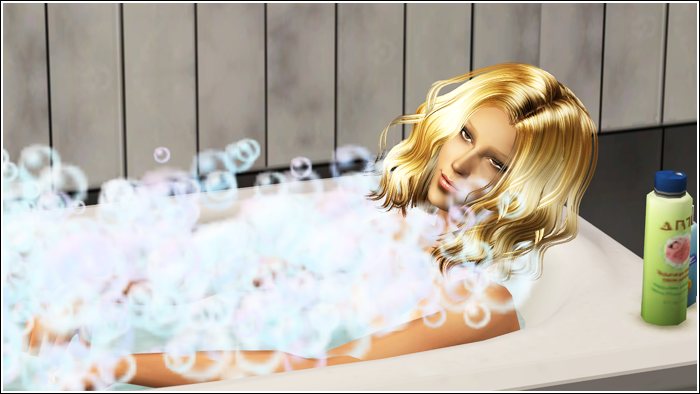 Or relaxing in the bath away from the baby




More skilling. It's taking ages as she's never in the mood




Promotion!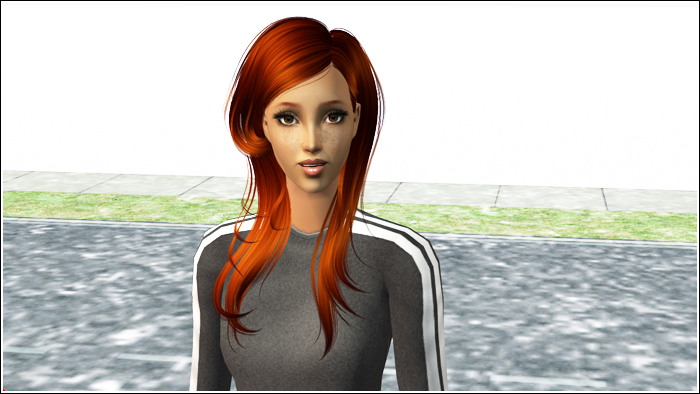 Dean bought home Brandy (
hollie_sims)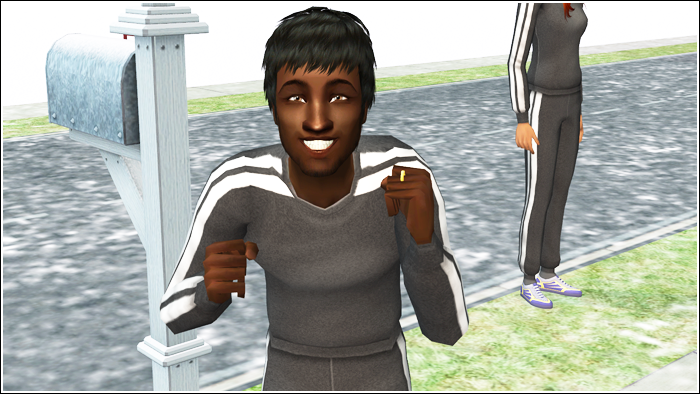 So excited over the snow :)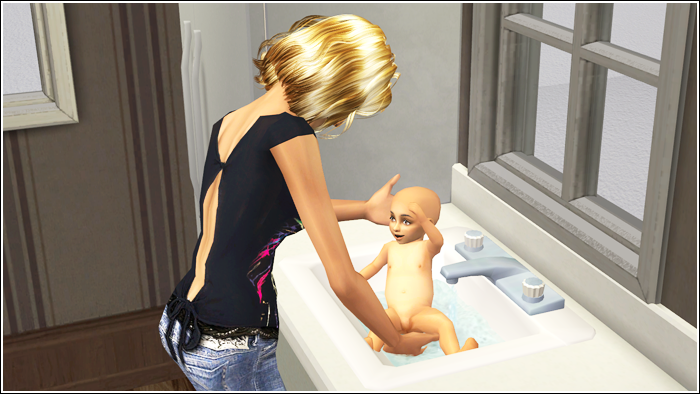 Just to prove that Lily is not getting neglected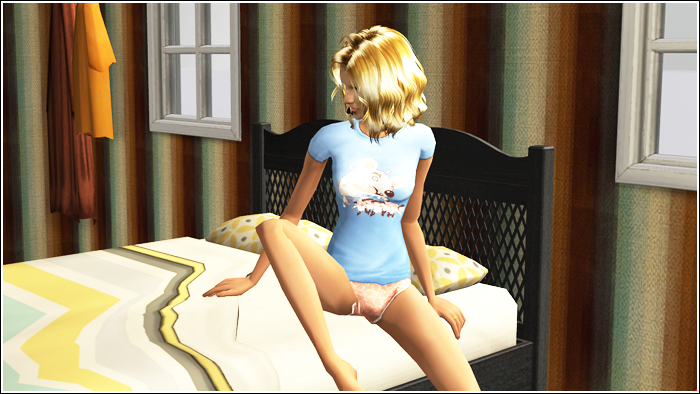 However, Lucy is shattered so now Dean is home from work to look after Lily, she heads straight to bed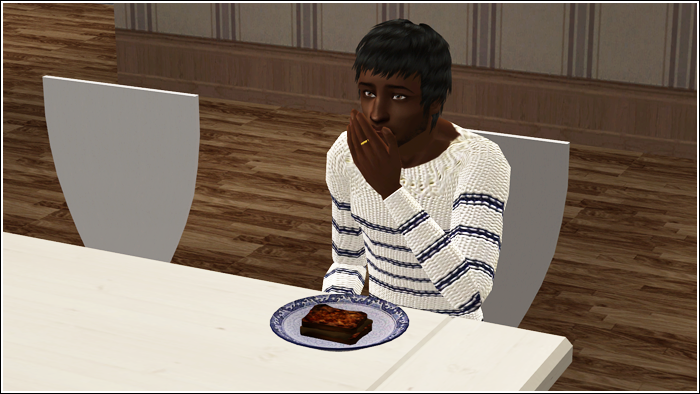 Dean, left to look after himself, can't ev en cook grilled cheese without burning it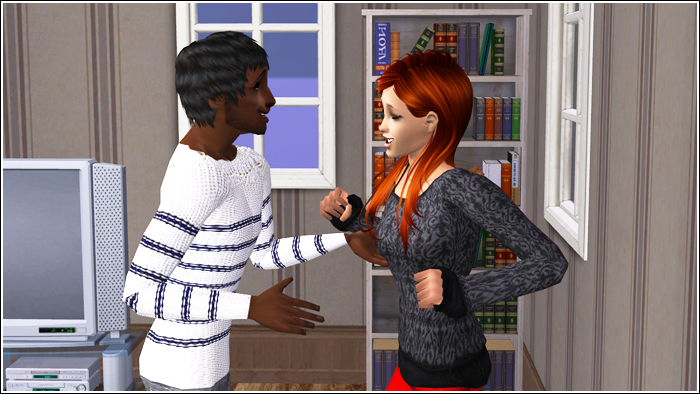 Dean, i can see you having a sly feel of Brandy's chest! Not that she looks like she minds :)




Oops, looks like baby number two is on its way!




Good job its Lily's birthday




She's cute!




Though i hope she grows into those cheeks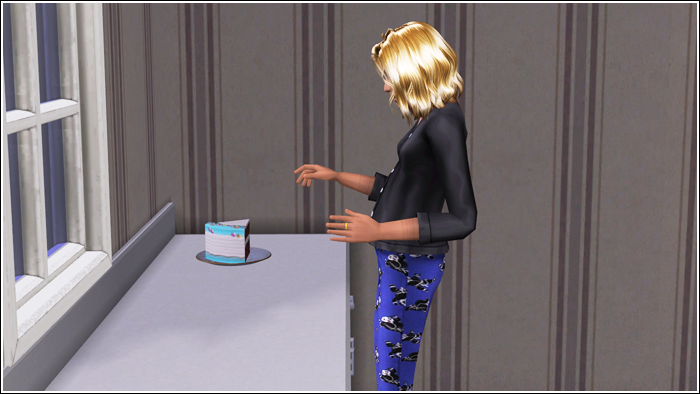 Bump!




Lily doesn't want to learn to walk




So Dean gives up and goes to speak to his friends online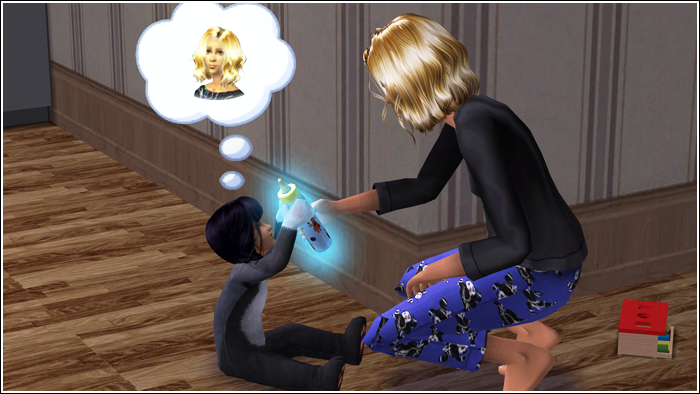 Lucy gives Lily some smart milk as encouragement




Lily spam!




...




...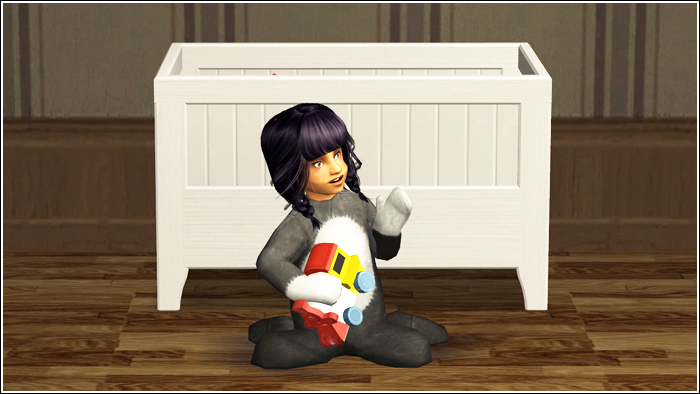 /end spam




She's not always cute though :/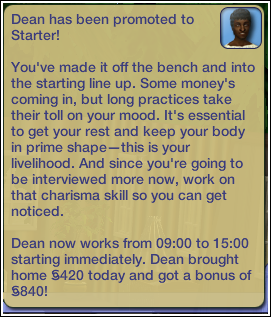 Another promotion. Dean is doing really well in his career




I moved the nursery upstairs seeing as there is another baby on the way and they have some spare money thanks to Dean's promotions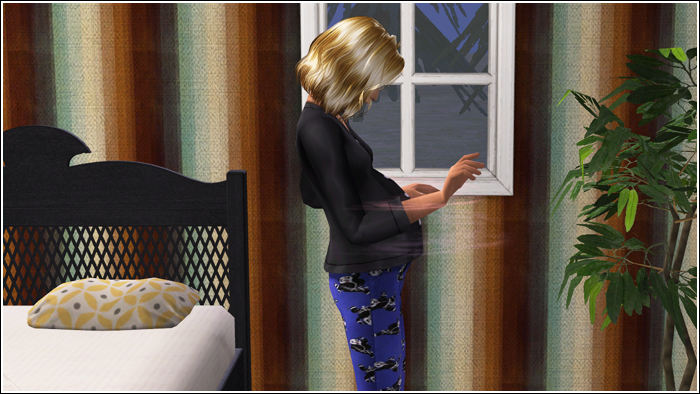 Second bump, complete with pink sparkles




Dean and Lucy finally get some alone time. Its been a while!




He's happy about a second baby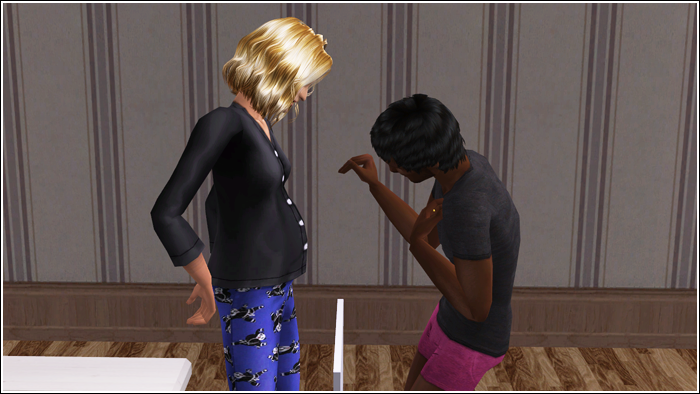 Dean is such a bad romance sim, but i don't care, i like him how he is :)




Bilbo (
katu_sims) came home with Dean




Baby time




Another girl, Ginny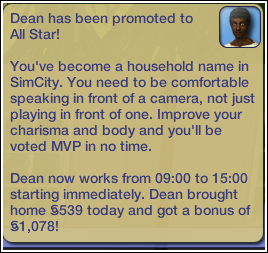 And another promotion!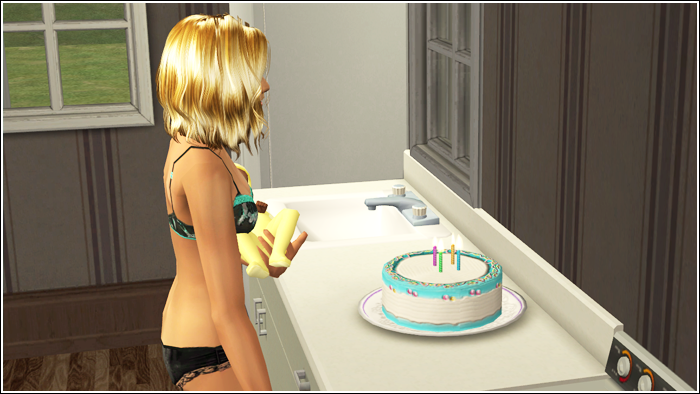 Nothing interesting happens and its soon Ginny's birthday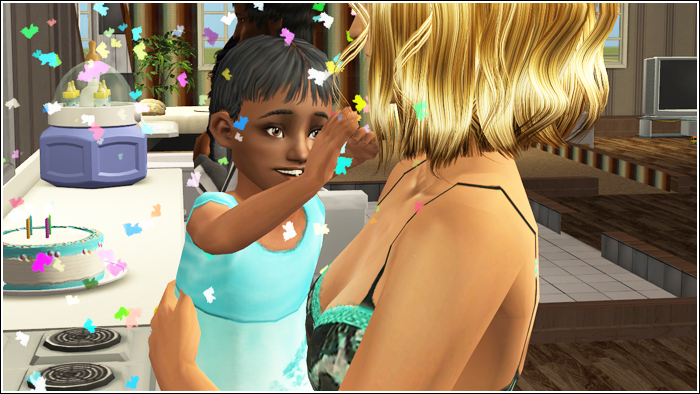 Hard to tell if she is cute with that hairstyle, but i'm sure she is




Lily also ages up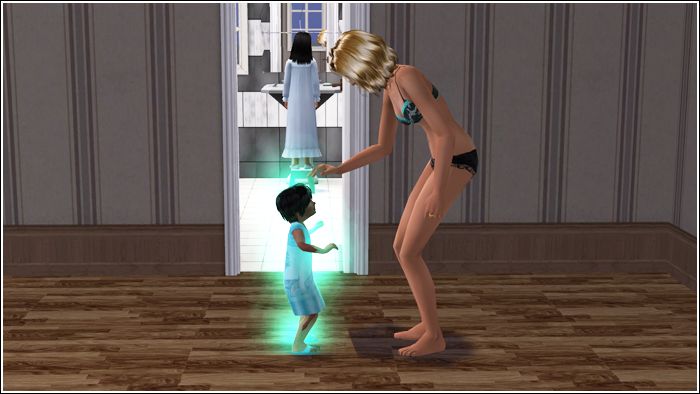 Lucy gets straight to teaching Ginny her skills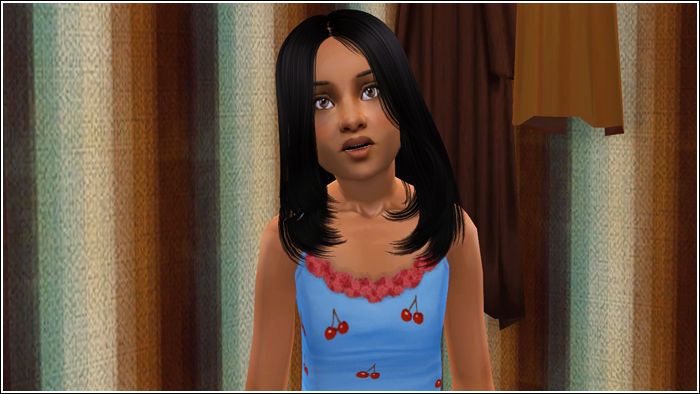 Lily after her make over. Hard to see here, but she's flipping adorable!




I made over a bedroom for her which she will share with Ginny later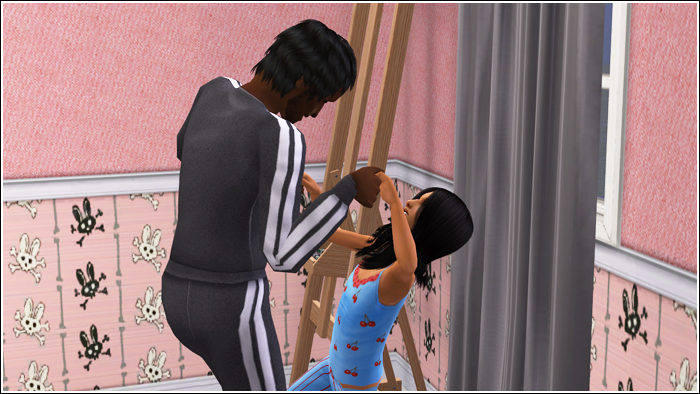 She's definitely a daddy's girl




So cute! Think i have an early favourite, though i can't really say as Ginny is still just a toddler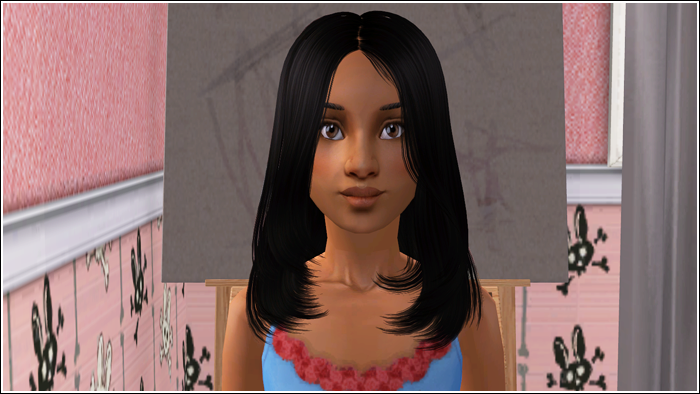 Better picture of her :)




Last picture is of lily attempting to bake a muffin in her oven. Of course it burns

Weekly stats

Community lots: 1 (Dean's gym)
Births: 2
Deaths: 0
Jobs unlocked: 0
Uni tax paid: $140
Total sims: 4
Fires: 0
Burglaries: 0
CAS sims earnt: 0


Next up, a new family!